Make September SAVEtember with These Tips
Published: 09/09/2020 By: Allegius Credit Union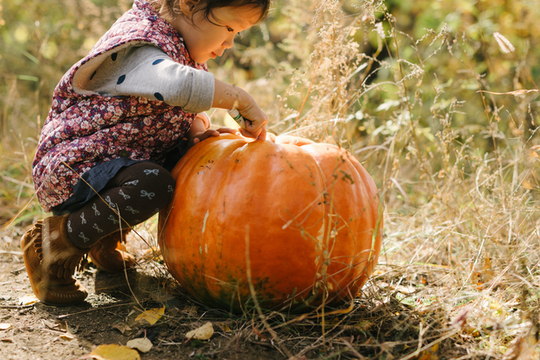 As we start moving towards those expensive holiday months, it's important to start finding ways to save our pennies.
Don't cut up your credit cards just yet, we have some creative and fun ways you and your family can get out and enjoy the fall weather without breaking the bank.
Canning
If your grandparents didn't teach you how to can fresh produce that's ok, there is a wealth of information on how to can and best practices a short internet search away. If you spent some time gardening this spring and summer, or bought out your farm stands ripe tomatoes, canning is an excellent way to save money through the upcoming months as well as knowing exactly what is in your dinners!
If canning is too intimidating for you or you aren't ready to make the investment in the necessary equipment, freezing fresh produce can be equally equitable as well as healthy.
Back-To-School Sales
The kids are back in school and stores are trying to dump their leftover stock from the huge back to school push. Check out the sales and see what you can grab for next year. Markers, crayons, highlighters, notebooks, and folders will always be necessary so stock up for next year and save yourself a little money and a little stress for next years back-to-school extravaganza.
Thrift-Haunting
Start frequenting your favorite thrift stores to find some deals on Halloween decorations and snag some costume apparel on the cheap. Brand new Halloween costumes and décor will set you back this time of year, so if you really want a new zombie-popping-out-of-a-coffin yard ornament, wait until after October 31 to buy it at a fraction of the current cost. You won't get to scare the kids until next year, but you will save enough money to buy more candy for the neighborhood goblins to gobble.
Hold off on Big Ticket Items
We know you want that big screen right now, but retailers raise their prices before the holidays hoping that people want to see the big game in larger than life detail. Don't fall for it! Wait until Thanksgiving is over and make your purchase in late January or early February when the stores are competing to make the most sales and get rid of their huge stock.
Open your Windows
Let the fresh air in and take a deep breath knowing that mosquito season is (finally) over! September is the time when the air begins to crisp and those heat waves are already a distant memory. Turn off the air conditioning and enjoy the temperate weather that accompanies Autumn. Keep those hands off the thermostat at night too when the temperatures drop. Throw an extra blanket on your bed and keep your windows shut to enjoy maximum energy savings.
Long Walks, Butternut Squash and Pumpkin Patches
Soup season has arrived, so it's time to bust out grandma's famous root vegetable stew recipe. Save yourself the cost of out of season vegetables and grab a few squashes for a budget and family friendly meal.
It's also the pumpkins time to shine, so plan a weekend to take the kids out to a pumpkin patch for some thrifty family fun. You get extra points for roasting the seeds of the carved pumpkins for a heart healthy snack.
Finally, get those legs moving! Nothing beats fall weather for a good walk around your neighborhood with your family and friends. Now that the heat has passed, throw on a light jacket, a face mask, and walk a couple miles every day for a free way to grab some fresh air and exercise.
Don't forget to stash the extra cash you save in your Allegius Savings Account. Learn more about all the ways we can help grow your savings.
View all posts