The November Budget Breakdown
Published: 11/03/2019 By: Allegius Credit Union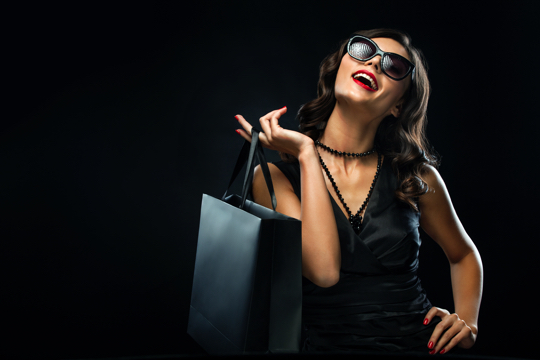 We've compiled a list of little things that may have escaped your budget. Don't worry, we get it, you're busy and maybe these things just didn't cross your mind or budgeting is not your favorite. Let us help you keep your green so your holiday season is merry and bright.
Worth the Hype
It's sales season. You know it, we know it, your budget knows it. Black Friday, Small Business Saturday and Cyber Monday are looming and it's not a good idea to let them pass by without taking advantage. These days aren't just hype, they really are the time when companies are pressing hard to get stock off their shelves so take advantage and have a plan. Make your lists now of what you are buying on which days and for who. You can couch surf or you can get out there with the mobs and masses beating down the doors of Best Buy, it's all up to you. But whatever you decide, stick to your plan and list and do not impulse buy.
The Feast of too Plenty
Not a fan of leftovers? That's a shame because your budget loves them. Start googling, bookmarking, and pinteresting plans for your massive amounts of Thanksgiving leftovers. There is a world of wonderful ideas for leftovers specifically for Thanksgiving so get your ideas now so you can take advantage of the upcoming grocery deals to buy the additional items needed to spice up your turkey and mash. AllRecipes is one of our favorite places to grab some easy and delicious leftover ideas from home cooks just like you.
Over the Bridge and Through the Woods
There may be one or two Decembers where you look through your November budget and wonder where you went wrong, you thought of everything. Travel is one of those things that tends to slip through the cracks around the holidays. We all know we have to endure a 4 hour road trip to Aunt Cindy's every year but not many of us remember to budget for gas, snacks or sleeping accommodations before we go.
If you know you are going and the whole family is packing in with you, slap it on your budget because that is some serious nickels and dimes that could have been accounted for ahead of time.
Holiday Greetings
Ah, Christmas Cards, who doesn't love receiving a warm reminder of the season along with a greeting from friends and family? By all means, continue the tradition of sending out your favorite family photo to all you hold in your heart, but remember the cost of photography, cards, print, envelopes and stamps. This expense should be in either your October, November or December budget depending on how ahead of the game you are on your cards.
the Presence of Mind for Presents of Mine
Sneak one or two gifts for yourself in there during the holidays? Why not, you work hard, you deserve to treat yourself. If this is a holiday tradition you indulge in every year, why not budget for it? If you know you are going to do a little self giving, add it to your list of expected expenditures so you can stay within a reasonable amount and not over do it.
We hope this list of budget reminders was helpful to you, and wherever you find yourself spending this holiday season, remember that we're here for you.
View all posts