American Legion Post 100 at Lake Station Wins Big with Allegius!
Published: 01/24/2020 By: Allegius Credit Union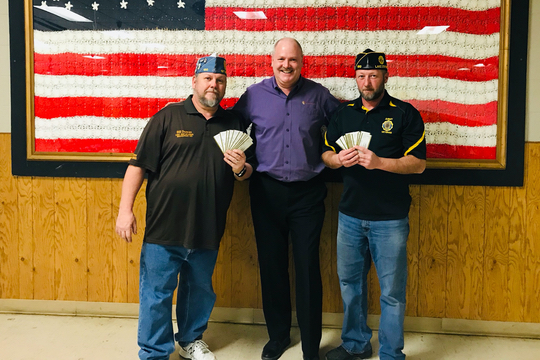 American Legion Post 100, out of Lake Station, were winners of Allegius Credit Union's giveaway of 25 Valparaiso University Men's Basketball Game tickets for Saturday, February 22.
This organization was nominated and voted on by Allegius members as one of the winners during our recent Facebook contest. Representatives of Post 100 were presented with the game tickets by Allegius Credit Union Vice President of Member Development, Gary Fossey.
Have fun and go Crusaders!
Photo from left: Bill Duncan, Post 100 Lake Station SAL Commander; Gary Fossey, Allegius CU Vice President of Member Development; Kevin Denney, Post 100 Lake Station Commander
View all posts