Spring Break Shouldn't Break the Bank!
Published: 03/05/2020 By: Allegius Credit Union
Published In: Spring Break, Budget, Vacation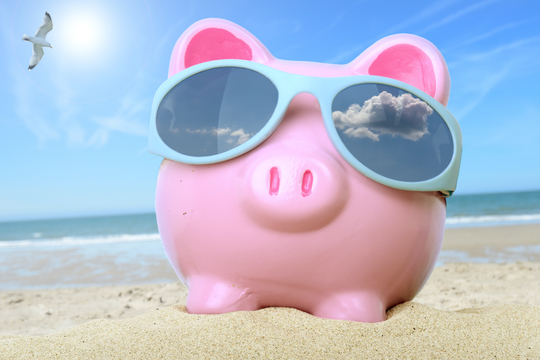 Spring Break Shouldn't Break the Bank!
Our top 5 recommendations for travelers on a budget
Spring Break is just around the corner, and while many Allegius members would love to jet off to a tropical beach vacation, it may not be in the cards. For those looking for some fun on a budget, check out our recommendations for five Spring Break trip ideas that will keep your budget intact.
Visit Another College
Not all schools have the same spring break, so students can take the opportunity to visit a friend at their school. Every school is unique, whether it's the size, location or student body. There will be many different places to eat, hang out and socialize. You can meet new people, check out the nightlife, and explore the local town. Hopefully, a friend won't mind if you stay with them for a couple nights while you visit and then you are just paying for gas money and food.
Beach or Park Day-Trip
Our Allegius members are fortunate to be just a short drive from Lake Michigan. It may still be too cold for a swim, but you can still enjoy the beauty and serenity of the beach and the sound of the waves. Pack some snacks, blankets and some comfy sweaters and you'll be ready to spend the day with friends, food and the sound of nature.
Check out your nearest state or national park to enjoy a lovely view and hike a trail to reconnect with the wild. If you aren't certain of any hiking near you, check out all-trails for a quick guide.
Road Trip
For students looking for adventure, a road trip can be an inexpensive way to spend time with your buddies and see new places in the country. Map out what landmarks you want to see and split expenses (food, gas, lodging) with friends. Try to plan your destinations around relatives and friends who live along the route to help keep the sleeping arrangements on your adventure cheap.
Staycation
While it may not be a glamorous resort, going home for Spring Break may have its advantages. It's free, you may get to enjoy some home-cooking from Mom or Grandma, and you may have some fun being a tourist in your hometown. A little recharge time in a place that brings you the comforts of home with your family may be just what you need. Besides, you can veg out with some great snacks, movies, and link up with friends in the area.
Ready to start saving up for that big vacation or bucket list trip? Allegius offers great options for saving your hard earned dollars with our Share Savings, Special Savings and Money Market accounts. Learn more.
View all posts