Budget Worthy Hobbies
Published: 03/20/2020 By: Allegius Credit Union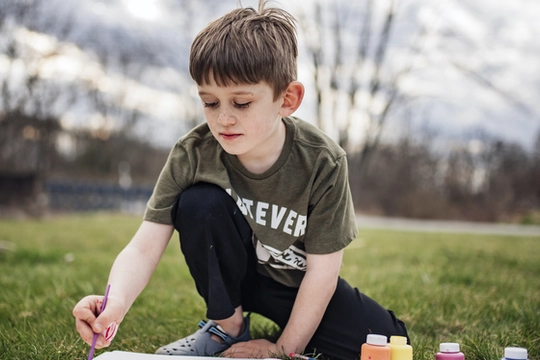 Budget Worthy Hobbies
When you are first starting out, sometimes money is tight. That doesn't mean you can't have a bit of fun. Here are a few ways you can enjoy life without breaking the bank.
Hiking, Walking, or Biking
You don't need to go to a gym to hit that weight loss goal. Instead, take walks around your neighborhood. Download free apps like Run Keeper or MapMyWalk to see where other neighbors are taking their walks and then you've got an already marked out safety net. Seek out local trails that are for beginners and reconnect with nature.
If walking isn't your speed, buy a used bike for less than $100 and bike around your city. Better yet, if you're in a major city, rent a bike for a day or two and see if it's worth investing in the hobby.
You can also take up yoga and follow step-by-step guidance on YouTube, all you need is a mat.
Check out AllTrails for the best trails around our area
Reading
Reading is an inexpensive hobby that has a lot of benefits. It forces you to focus on something meaningful, can serve as an escape, and can spark creativity or inspiration. If you're reading nonfiction, you probably will learn something new.
If you're not the page-flipping type, try audiobooks and podcasts. You can take them anywhere and listen to them on a walk.
Instead of buying books or audiobooks, take advantage of your public library. Many libraries continue to expand their digital selections, so the chance of being able to borrow an audiobook or eBook is greater than ever.
Check out your local library today!
Writing
Keeping a journal can be good for the soul. If you find it hard to vent to people, or if it's difficult for you to work through things out loud, writing down your thoughts can help you make sense of it.
Beyond that, writing poetry, a short story, or even a novel can be an amazing creative journey to undertake.
Cooking and Baking
Spending time in the kitchen can make some people miserable, but others thrive when they're experimenting with different ingredients to make the perfect dish.
The best part about cooking or baking is that so many recipes are available online you don't need a cookbook at all. You can choose to follow recipes or adapt ones to make them your own. The price is whatever you pay for the ingredients. If gardening is a hobby you enjoy, you can source your own ingredients.
Volunteering
You feel good when you're able to give back, especially to a cause that matters to you. You also may get involved in a friendly community of volunteers and make new friends.
On the other hand, volunteering at an organization also can help you develop new skills you can use to boost your resume.
Camping
Camping is a great hobby to pair with hiking, and it's fairly inexpensive.
For complete beginners, a tent, sleeping bag, firewood, and fire-starting materials are the basics to purchase. A small tent can be bought for around $25-$35, and basic sleeping bags are around the same price.
If there are any avid campers in your family or circle of friends, ask them if you can come with them on a trip. This way, you don't need to invest much, and you can see if you like it before investing any further.
Start your camping adventure today!
Fostering Animals
If you're not in the best financial position to adopt an animal, or if you don't want a long-term commitment to one, fostering can be a good way to indulge in your love for all things furry.
You're helping to make space in a shelter, to socialize an animal, and to give the animal a break from the stressful environment of a shelter. Plus, most foster agreements stipulate that the shelter or organization is responsible for medical care, and they may be nice enough to supply you with essentials as well.
It's basically the same cost as having a pet, without the adoption or medical fees. If you can't help but get attached, pet-sitting is a good alternative.
Finding Inspiration
If none of these hobbies speak to you, look to your friends and family for ideas. Do any of them have interesting hobbies you want to learn more about? Ask them about it, and they might help you bring down the cost by letting you borrow certain things or letting you partake in their hobbies with them.
Did you know that Allegius members can refer a relative between the ages of 16-24 who is currently a high school student or attending a trade school or college to receive $200 when they become a member and open a student checking account? Learn all about this special offer by clicking the banner on our homepage!
View all posts