How To Make Cash In Quarantine
Published: 05/27/2020 By: Allegius Credit Union
Published In: COVID-19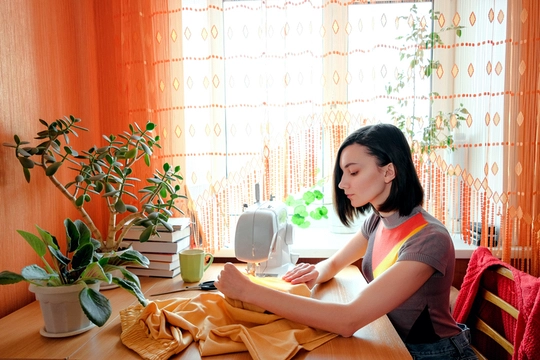 Make Cash In Quarantine
With many businesses closed or slowly reopening under restrictions, cash may be getting a little scarce, especially if you've been out of work. Here are a few ideas on how you can make a little cash without breaking those social distancing rules.
Sell Your Stuff
One of the surest ways you can make cash if you're in a bind is to sell items on the many available new-to-you online retailers. Any used items like furniture, household appliances, collectibles or anything else that you're just not using or is collecting dust can be sold online to make some money. You can even do it professionally for others and collect a small commission for each sale.
Wash and Detail Cars
Wash and detail cars in your area, hand out fliers in your neighborhood or post on social media offering your services. Mobile car washing and detailing has become a relatively lucrative business in more upscale neighborhoods so take advantage while the weather is warming up.
Make and Sell on Etsy
Use Etsy to sell crafts or other home-made items. Etsy is one of the largest resources for selling handmade goods on the internet. You could also sell digital items such as digital posters that can be printed out.
Be A Tutor
You can tutor people online via Skype, Zoom or Google Hangout, no matter where in the world your student might live. This is great, especially if you're a digital nomad and you're looking to earn more money than the local job market can potentially provide. You can even sign up for teaching services that serve folks around the world looking to learn English.
Personal Training
Find friends and friends of friends that you can help out to achieve their weight loss or fitness goals. Have them write some compelling testimonials for you as well as before and after shots. Create meal plans or construct workout routines and you could make a nice income for your efforts.
Teach Music
If you play an instrument, consider teaching others in your local area. Advertise online through social media or through your personal or professional networks, this is something you can still do while keeping a distance but you can also use video calls if it's more comfortable for your both.
Write Resumes
Good at writing resumes? Use sites like LinkedIn and other professional sites to advertise your resume writing services. Do a few for free and grab some raving reviews, then watch your sales skyrocket.
Need a little help to get by? Allegius can help with a personal loan that's right for you. Learn more at and apply online today!
View all posts