Financial Self-Care
Published: 01/22/2021 By: Allegius Credit Union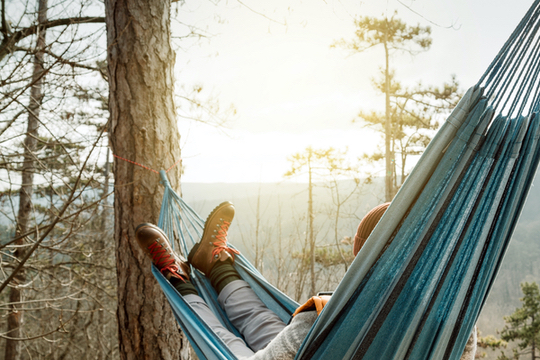 Money and finances are huge stressors for many people but rethinking the way we approach it can have a lasting impact on your overall mental health in the same way your bubble baths do.
Assess your relationship with money.
Financial wellness isn't just about paying bills on time, it's about your relationship with money itself, too. Think about your feelings towards money. Anxiety, stress and feeling overwhelmed can prevent you from getting through a healthy reflection. Engage in self-reflection about why you might be behaving in certain ways with your money. This could mean journaling, talking with your partner, therapist, or a trusted financial professional.
Check your accounts frequently.
While you might be afraid to look, checking in with your bank accounts at least once per week is going to help you keep a firm grasp on reality. Frequent checking is great way to track your spending, find any fraudulent transactions, and stay up to date on your current balance. Although stressful at first, is a good first step toward a clearer view on your money.
Track your income and expenses.
Start a budget. Visualizing your income and expenses is the way to understanding where your money is coming from, where it's going, and how much you have left at the end of every month. If you've never done any budgeting, your habits might shock you — but it's all part of the process. Soon enough, you'll feel more in control, and become an overall savvier spender.
Create goals.
With your budget set, it's time to create some goals that inspire you. Make some time to write some short-term and long-term financial goals. Do you want to pay down your student loan debt in three years or purchase a home in five? SMART (specific, measurable, achievable, relevant, and time-bound) goals are realistic goals and this is a great method to reach them.
By clearly defining what you want and when you want it to happen, as well as writing them down to keep a visual reminder, you're more likely to achieve it. Tape your list of goals to the inside the cover of your planner, on the wall next to your desk, or even on your bathroom mirror.
5. Educate yourself.
We love podcasts because they are a convenient and free. Check out these awesome resources.
Money for the Rest of Us
The Fairer Cents
Stacking Benjamins
The Mad Fientist
Rank your debt.
The feeling of paying down your loans and credit cards is even more stress-relieving than a facial. It's well known in the financial world that the fastest way to get out of debt is to pay more than your minimum payment each month. You can start with the balance that has the highest interest rate or go after the loan with the smallest outstanding balance. You can also consolidate your loans to simplify and get a clearer picture of what you owe.
If you incorporate these simple steps now, your future self will thank you. The sooner you get started, the more time you have to work on your goals and have a better sense of healthy, self-care. Make sure you check out Allegius.org for great resources and advice on how to get started.
View all posts