Protecting Yourself from COVID-19 Vaccine Scams
Published: 04/08/2021 By: Allegius Credit Union
Published In: COVID-19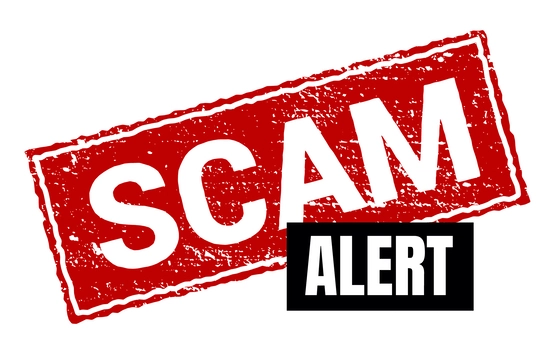 According to FBI Financial Crimes Section Chief Steven Merrill, "We've been concerned about fraud schemes regarding the vaccine as soon as the vaccine went from an idea to reality. The one thing that we've learned throughout this pandemic is that when there's money to be made, criminals will figure out how to do it." These sophisticated scams take many shapes and target the victim's identity as well as their wallet.
The Wait List Scam
According to the FTC, you cannot pay to put your name on a waitlist to get the vaccine. While states and even counties might be rolling out vaccines at different rates, no one has to pay to be on a waitlist. If you receive a call, email, or text asking for money in exchange for a vaccine or to get ahead in line, do not respond. For information on when you are eligible for a vaccine, instead, contact your state's public health department.
The Notification Scam
The notification scam is a tricky one. Scammers will mimic the phone number of local health departments to 'notify' you for contact tracing or that your turn is up for your second vaccine shot. These calls should only be made if you previously registered with your health department for notifications or if you've been vaccinated. If you are at all suspicious, hang up, and look up the number to the claimed health department and call them back.
The Co-Pay Scam
Don't fall for the co-pay scam. These scammers will ask for an insurance co-pay in advance of the vaccine. In order to avoid this, do not pay for the vaccine upfront, instead, pay when you get the vaccine onsite or have the fee submitted through your insurance first. Most importantly, no one can be denied a vaccine if they are unable to cover an administration fee.
Social Media and Identity Fraud Scams
Identity fraud through social media is also a big risk. You've probably seen people on social media taking selfies holding their COVID-19 vaccination record card from the CDC. This could put you at risk of identity theft since these cards can show personal information like your name, dob, patient number, insurance info, and location. Take a selfie next to the sign instead of holding up your personal information for all to see.
It's important to stay aware and prepared for scammers to reach out to you. If you feel like you've been scammed, contact us at 866-762-7868 to speak with one of our Personal Recovery Advocates, who can assist you with your recovery from identity theft. Learn more about Identity Theft Recovery Services offered by Allegius.
View all posts